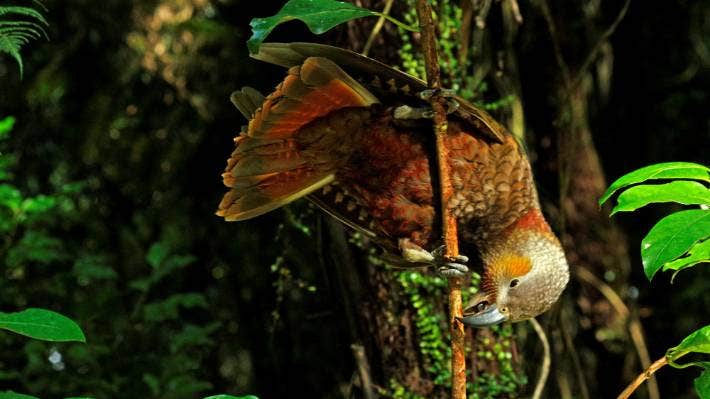 Native bird species 'bounce back' as predators eradicated in Westland
Friday 25 March 2022
Native bird species in South Westland are bouncing back, with detection of some birds doubling in the last three years – the results of a project to eradicate predators in the area.
Zero Invasive Predators (ZIP), part of environmental initiative Predator Free South Westland, has successfully removed stoats, possums and rats from a 12,000-hectare block in the Perth River Valley since April 2019.
Detection counts of kea, kakaruai (robins) and ngirungiru (tomtits) more than doubled in the area between March 2019 and March 2021. Yellow-crowned kākāriki and kākā were also seen and heard regularly in the valley, as well as flocks of up to 80 kererū.