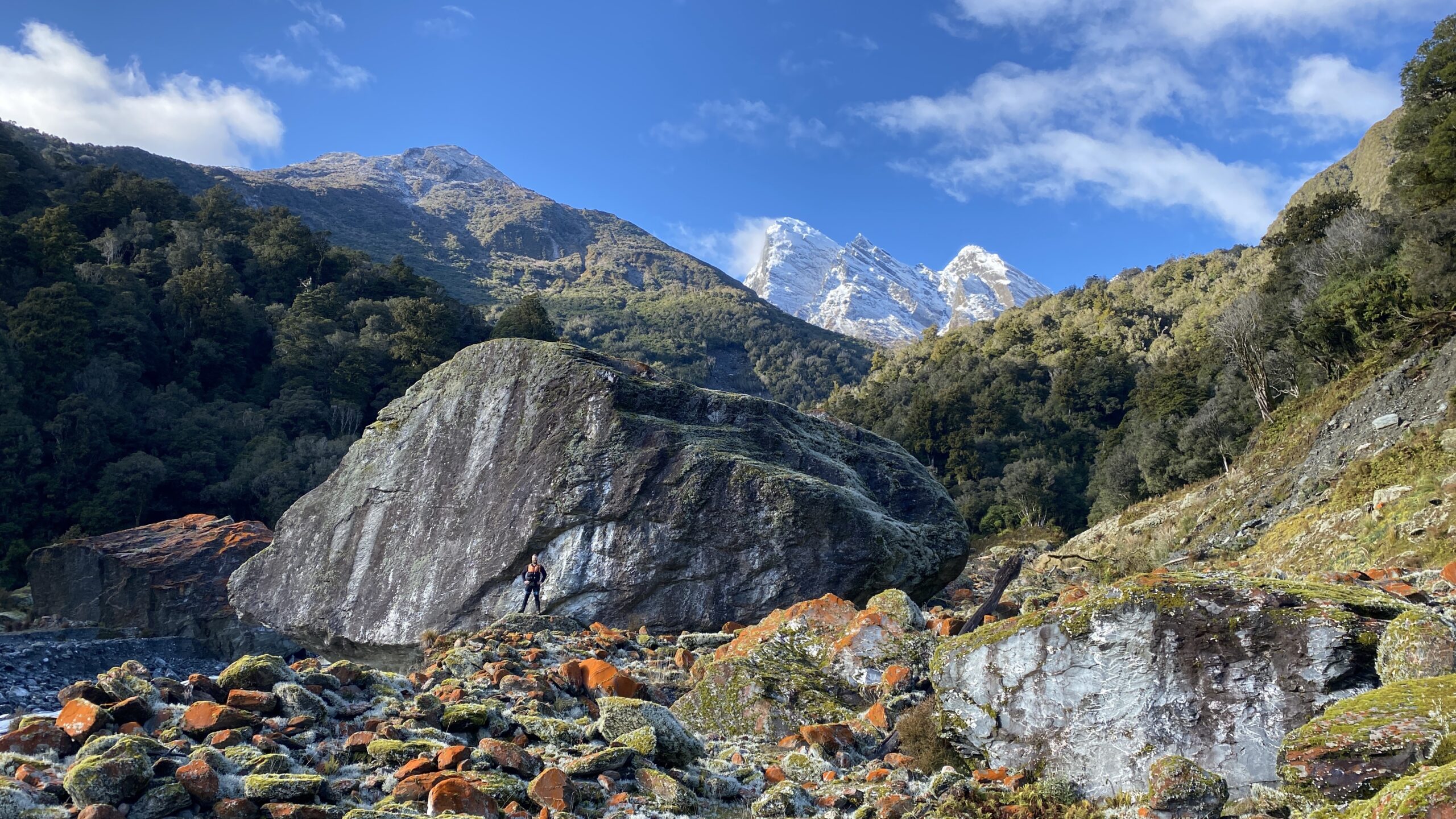 Update: Whataroa-Butler catchment area
Thursday 12 August 2021
On Friday 23rd July, Zero Invasive Predators (ZIP) completed the predator elimination aerial operation in the Whataroa-Butler catchment area as part of the Predator Free South Westland (PFSW) project.
Kea mitigation using strategically-placed tahr carcasses and hand-laid aversion bait was deployed throughout this operation. Encouragingly, kea were seen at all mitigation sites, with the trail camera footage currently being reviewed by local residents under the Jobs for Nature scheme. ZIP are continuing to keep an eye on these sites, to evaluate the mitigation measures and the response of the kea population to the removal of predators.
Sufficient rain has since fallen in the area to remove any remaining toxicity from baits on the ground.
The ZIP team now move into the phase of detecting and removing any surviving predators. For the first time, a predator free project is being protected by A.I. cameras that identify when they see a predator and alert us via satellite communication. It is early days, but these cameras – developed by ZIP – are expected to revolutionise how predator free places are looked after now and in the future. 
The work in the Whataroa-Butler catchment area is the first stage in the PFSW project to eliminate possums, rats, and stoats in order to restore the mauri of South Westland and safeguard its many natural treasures. This operation has also helped to further support the predator elimination work that ZIP have been doing in the neighbouring Perth River Valley.