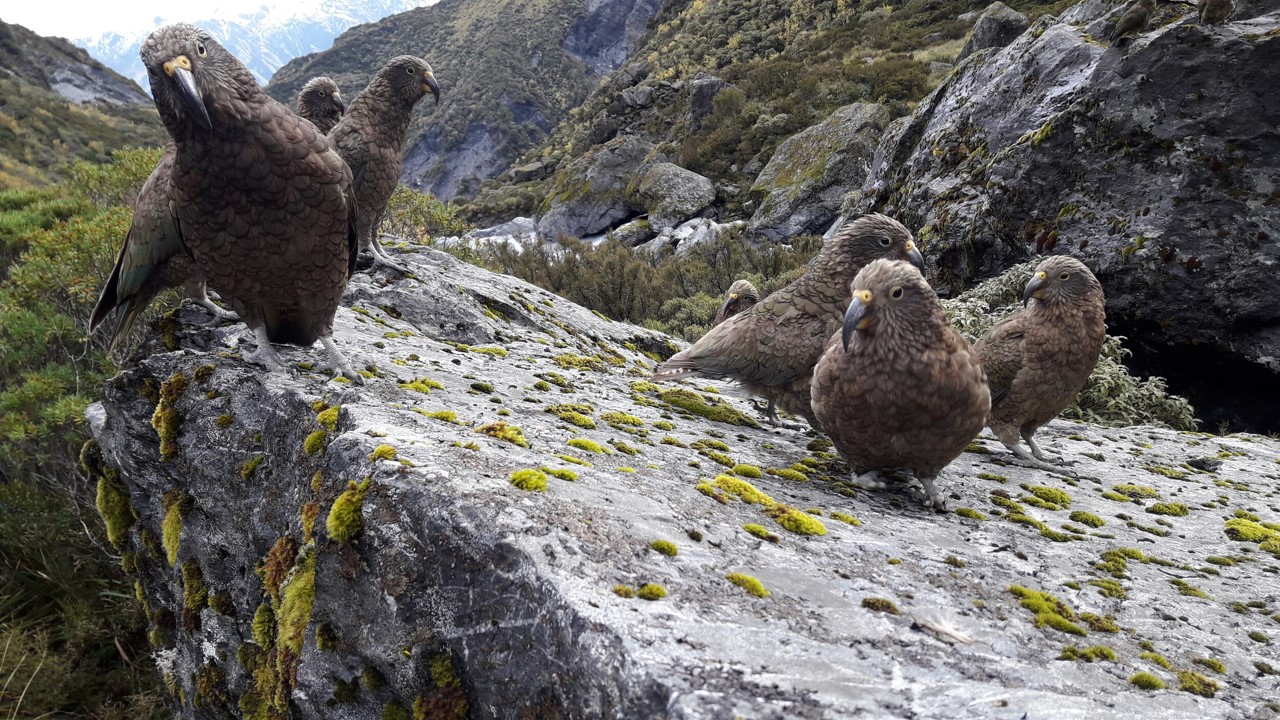 Predator elimination work underway in the Whataroa-Butler catchment area
Thursday 22 April 2021
The programme of work to eliminate predators from the Whataroa-Butler catchment area – using the same approach that Zero Invasive Predators (ZIP) successfully used in the neighbouring Perth River valley in 2019 has begun. This is the first step towards achieving a Predator Free South Westland.
Just after Easter, the first of two (planned) non-toxic aerial prefeed baiting applications were undertaken. The non-toxic prefeed bait is dyed green. This is to make sure it looks identical to the bait we are using to teach kea to avoid bait if they come across it.
The toxin application (using bait that has also been dyed green) is expected to be completed by mid June, weather pending.
Public access to the area will not be restricted while the predator elimination work is taking place. Prior to toxic baiting, warning signs will be placed at each hut. Water supplies will be temporarily disconnected until the bait is cleared from the immediate surrounds. Toxic bait will also be cleared from public tracks immediately after sowing.