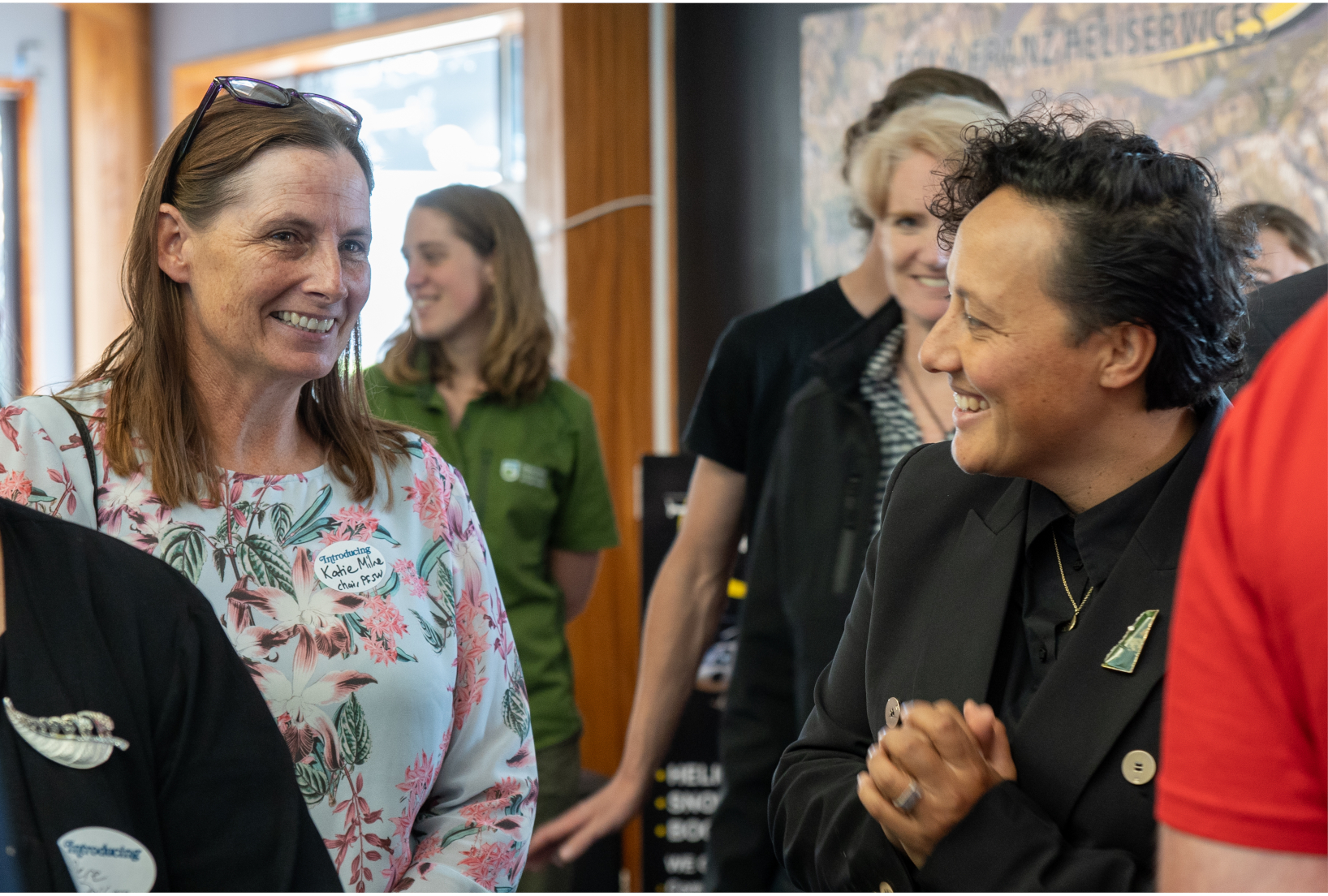 The launch of Predator Free South Westland
Thursday 11 March 2021
On the 11th of March the Minister of Conservation, the Hon Kiritapu Allan officially launched Predator Free South Westland (PFSW).
Eliminating possums, rats and stoats across 100,000 hectares bounded by the Southern Alps, the Tasman Sea, and the Whataroa and Waiau (Waiho) Rivers over the next five years is a very ambitious goal. No-one has ever attempted to completely remove these three predators from such a large area of the New Zealand mainland, let alone across such diverse landscape types.
Over the next 5 years, PFSW will:
eliminate predators through a combination of aerial- and ground-based removal operations
detect surviving or invading predators with a network of detection cameras, and then remove them before a population can establish, and
reinforce the natural barriers (formed by the rivers and alpine tops) with traps and bait stations to reduce the invasion of predators.
By taking this approach, predators can be eliminated, and the need for repeated large-scale use of aerial toxins is removed. Farmers in the area will no longer need to deal with bovine TB again.
Eliminating predators will allow the many taonga species that live in the area to thrive but there will be challenges along the way.
This project won't just benefit nature — PFSW is an investment in the future of South Westland. This project will bring social and economic benefits to a part of the country that has been hit hard by the economic impacts of Covid-19. As the project grows it will create employment opportunities and help sustain local communities.