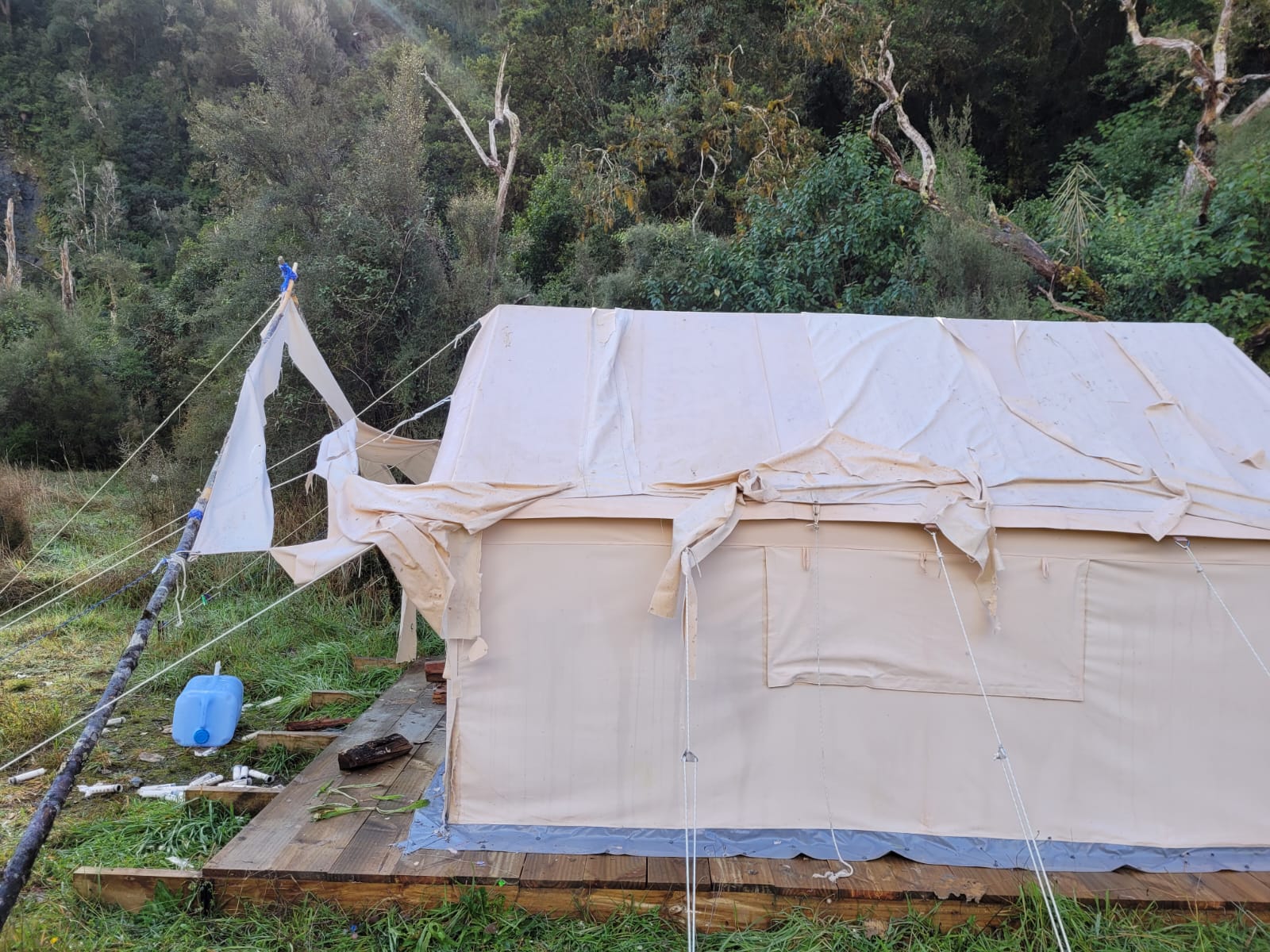 Vandalism a good sign in kea project
Saturday 14 May 2022
It is not often that your work equipment being torn apart is a sign of doing your job well.
But that was the case for some workers in South Westland recently.
Pest controllers in South Westland found their tent shredded to pieces by kea.
Zero Invasive Predators (Zip) field rangers recently returned to their base in the Perth River Valley behind Whataroa, where they have been working to eliminate possums, rats and stoats. The area is now effectively free of predators.