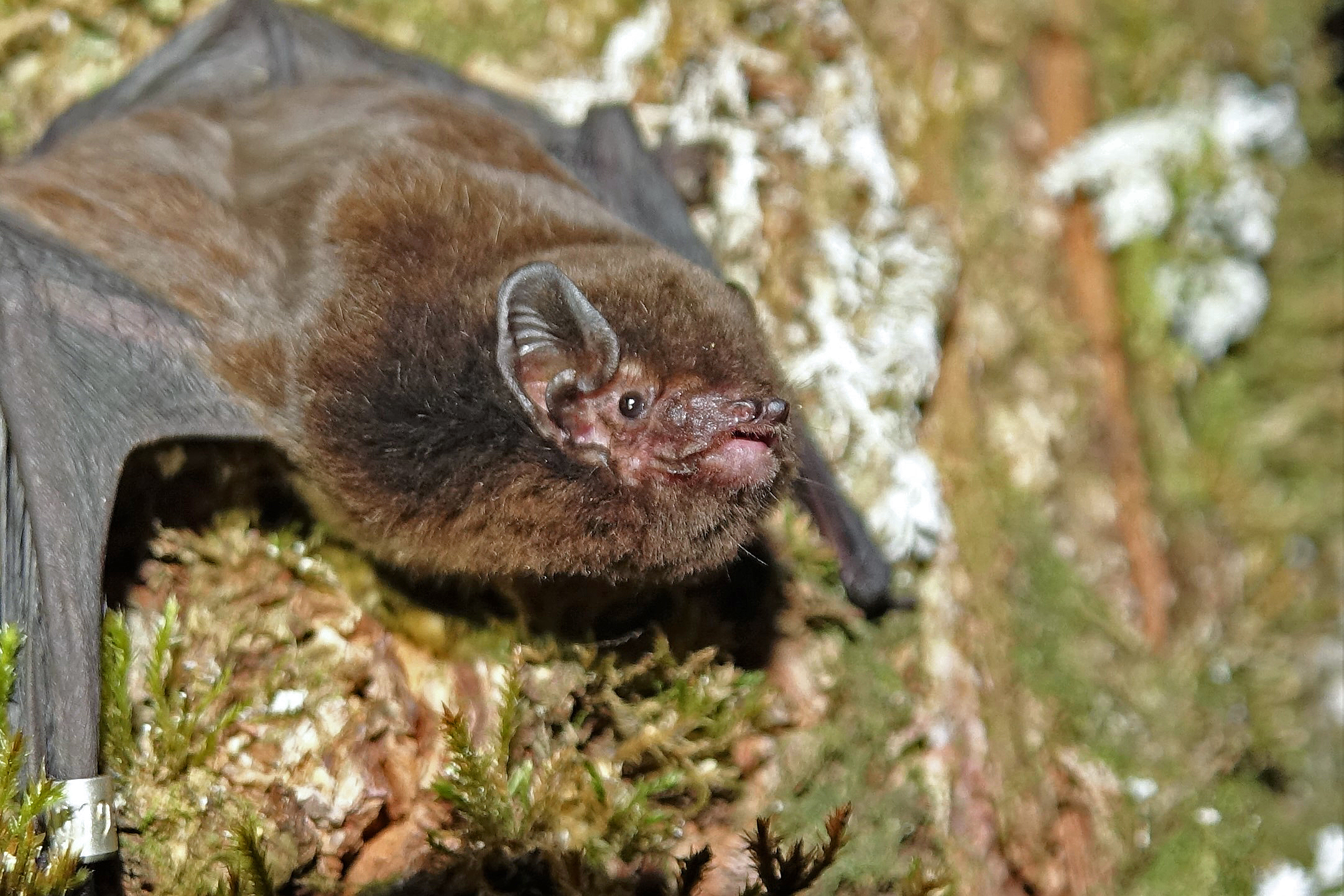 Detecting the "Birds" of the Year
Sunday 7 November 2021
In a competition often rocked by scandal the pekapeka-tou-roa (long-tailed bat) has taken out the 2021 Bird of the Year title. With over a third of the contestants present in South Westland, there were too many of our local manu for us to pick favourites. But knowing the Predator Free South Westland project can help protect all these precious taonga by eliminating predators from their habitat is really rewarding.
Setting aside questions of their eligibility it was great to see the rare little bats get some much needed time in the spotlight. Pekapeka have only recently detected again within the Predator Free South Westland footprint, with the help of the Mahi mō te Taiao – Jobs for Nature scheme. The scheme, run by DOC, is giving people in the region the opportunity to do valuable conservation work and maintain their income while the international tourism sector is on pause.
The Jobs for Nature scheme is also helping kea (after winning Bird of the Year in 2017 they came in a solid 4th place this year). As part of the PFSW project, people on the scheme have been reviewing footage from our predator detection, and kea monitoring cameras.
The Department of Conservation Jobs for Nature scheme is wonderful and plays an important role in our community. The scheme covers so many aspects of nature that are intertwined. The work undertaken by the Zero Invasive Predators (ZIP) team is amazing. I am fortunate that I can assist by analysing "keacam" images. The various camera locations offer a variety of scenery and interaction of birdlife. The work is fascinating with Kea starring in their own documentary.
Bernie, Franz Josef tourism operator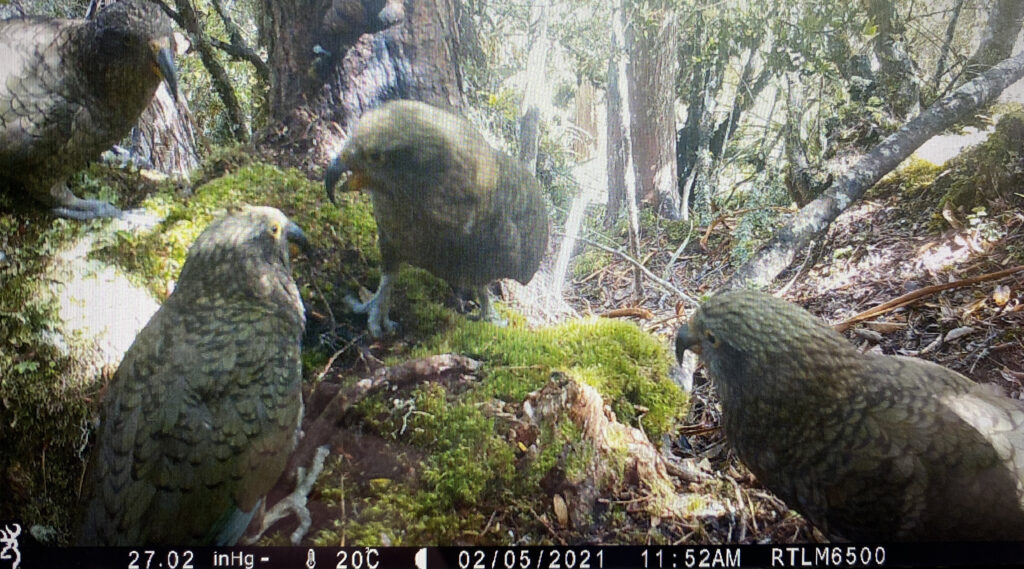 Reviewing camera footage – that is, looking through every one of the thousands of photos recorded to see what is there – can be quite time consuming. But it can also be really rewarding, especially when the rarest of kiwi start showing up.
Over the last few months our trail cameras in South Ōkārito have been recording rowi investigating an automatic non-toxic mayonnaise dispenser! While we know this area is their stronghold, it was still a real buzz for our team to see one on camera for the first time. And a great reminder of why we do this work, and just how important it is to protect these treasured species.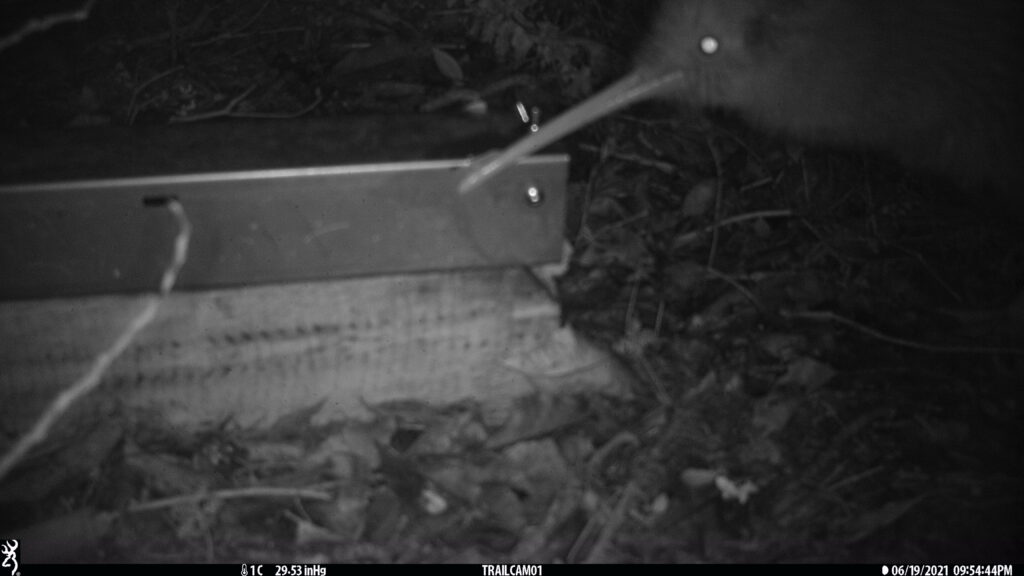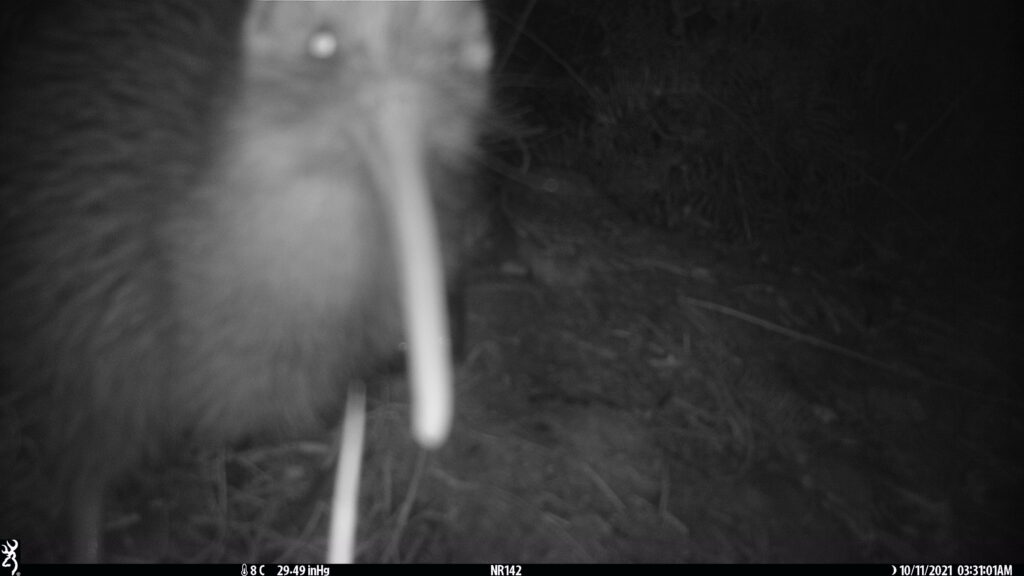 Like many of the Bird of the Year competitors rowi, kea and pekapeka are in serious trouble, and predators are the major cause of their demise. The mahi that Predator Free South Westland, and schemes like Jobs for Nature, are doing is helping to ensure the future of these taonga. Eliminating predators from the project area – and then keeping them out for good – will help South Westland's birds (and bats) to thrive. And, title or not, that means they are coming out on top.
You can find out more about the Bird the of Year competition via their website, and find links on our website to stories about the bat detections and the Jobs for Nature scheme.